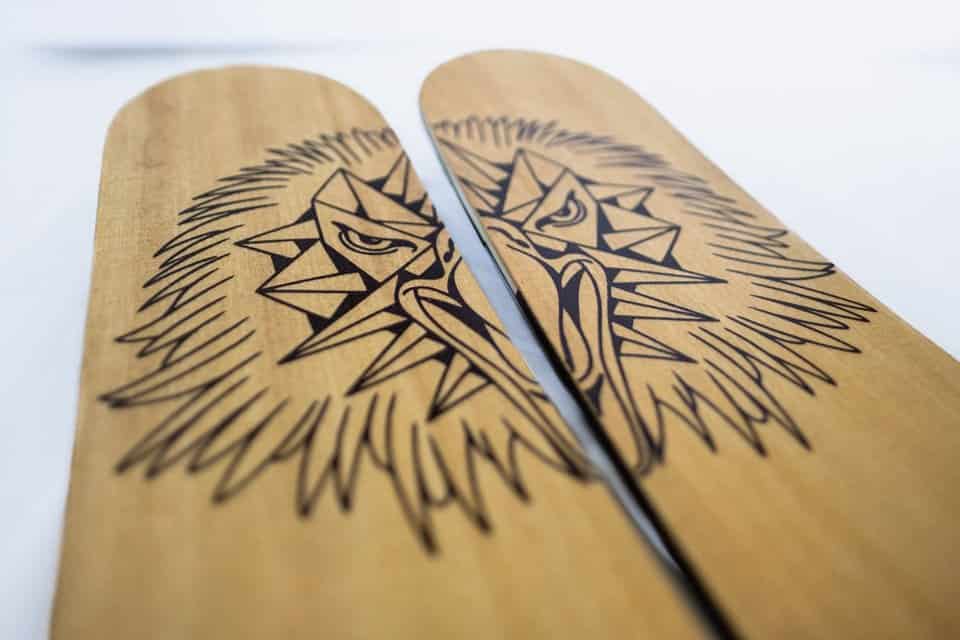 Fauna Pioneer Freeride Ski
Fauna Skis launches their line of beautiful, wood finished, factory-produced skis.
After ten years of research, with five years of developing & testing designs built by our own hands, Fauna Skis launched Their line of beautiful, wood finished, factory-produced skis.
When designing the Pioneer they set out to make a ski to discover a new country for yourself, whatever the conditions. Be it slack-country, side country, or the back-country, Fauna wanted the Pioneer to take you on an adventure. After multiple prototypes they finally settled on a construction that weighed just 1.7kg/ski, it was a perfect ski for skiing all day, whether it's out hiking, touring, or simply charging about the resort. The medium-length turn radius, versatile rocker and directional sidecut will let you ride with confidence whether there is fresh snow on the ground, days old crust or you're on hard-pack.
All Fauna production skis are constructed in small batches by a specialist factory, based in the Czech Republic. Using the best quality materials available, after extensive development and testing on mountains across the world.