---
Pelotan is a 'once-a-day', water and sweat resistant sun protection brand offering up to eight hours of protection at SPF 30. Now launching to the wintersports market in time for the winter season 2021-22, Pelotan is currently the official sun protection supplier of British Triathlon & British Triathlon.
Pelotan is an alcohol-based product which is a no-mess, clear, quickly absorbed, lightweight and breathable. It has been laboratory tested as lasting up to 8 hours at SPF 30, even with sweat – meaning you can get a full day on the slopes without risking skin damage.
It offers broad spectrum protection against both UVA and UVB rays, blocking 97% of the latter, which causes sunburn, contains no parabens or preservatives and has been dermatologically tested to ensure it does not cause irritation*.
Tom Austen, Managing Director of Pelotan, said: "Working across multiple outdoor sports, we have seen how important it is to recognise the impact of unprotected sun exposure on performance, recovery and long-term health and, having had huge success in cycling and triathlon, we have decided to expand to wintersports, with our flagship Spray and Roll on products. No more faffing with ski gloves to apply more sunscreen during the day, simply apply one coat and you're good to ski or ride all day."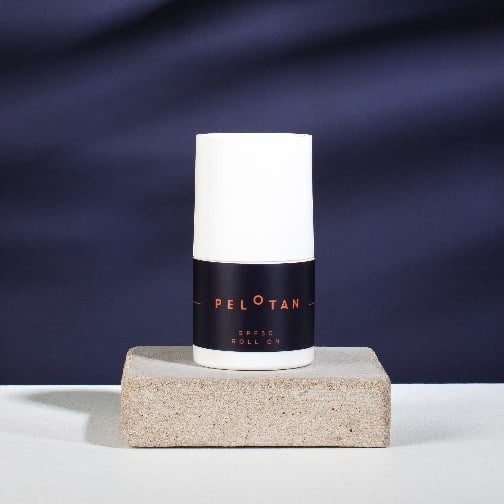 To date, Pelotan have worked with Grand Tour Winners, Olympic Gold Medallists, IRONMAN World Champions and multiple World, European and National Champions across Cycling and Triathlon, firmly establishing them as the choice of elite performers around the world. Lauded by everyone from Rouleur, Cycling Weekly and Cyclist magazine in the cycling circuit as well as 220 Triathlon and other multi-sport outlets. For winter 2021-22 Pelotan will be selecting new wintersports ambassadors to help with their brand awareness.
Pelotan make high-performance sun protection products for athletes, designed specifically to improve performance, maximise comfort and allow athletes around the world to avoid costly sunburn and the risk of long term skin damage. The product has been developed for use in high intensity sports where the skin's ability to breathe and sweat effectively is paramount. Pelotan's unique formula binds with the skin without blocking pores, meaning the body can effectively regulate temperature and athletes can fully commit to their wintersport activities.
The Pelotan Roll on is 50ml and uses the same trusted formula as the original Spray, meaning it is lightweight, breathable, easy to apply and has been laboratory tested as lasting up to 8 hours at SPF30.
Pelotan is available online at www.pelotan.cc